Research and Development
BHA works closely with university, industry and government sectors to deliver proven, research-based biological solutions for managing significant weeds of rangeland and environmental systems. All products undergo extensive quality, safety and efficacy testing before delivery to market.
Survey and bio-prospecting
Through an extensive process of survey and bio-prospecting, we have been able to collect and identify a wide range of microbiological organisms associated with naturally occurring weed dieback sites.
Using a comprehensive laboratory screening process, we are able to select isolates with specific activity against a range of key weed species. These isolates are further evaluated in glasshouse research against juvenile plants.
Morphological and DNA analysis is used to fully identify and catalogue our most effective isolates which are patent protected.
Our expertise in product formulation results in safe and stable products with considerable shelf life which are compatible with general transport systems and easy to use in the field using a range of delivery systems.
Priority on safety
Human and environmental safety is a priority, and the isolates selected for field testing undergo rigorous toxicity and host range testing to ensure that users, livestock and non-target plants remain safe.
The effectiveness of our products is proven in large scale efficacy trials in locations of significant weed infestations.
Each biological agent has its own unique set of requirements for production and processing. Our expertise in microbiological processes allows us to produce our bioherbicide isolates.
All of BHA's products on the market are registered through the Australian Pesticides and Veterinary Medicines Association (APVMA).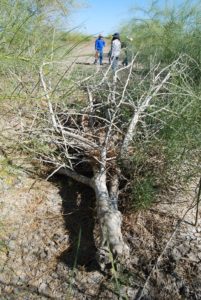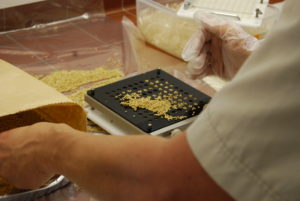 Research papers
Research paper – A preliminary investigation of dieback on Parkinsonia aculeata
Research paper – Evaluation of fungal isolates for reduction of Parkinsonia aculeata
Research paper – Movement of dieback through a stand of Parkinsonia