Weed Control: Parkinsonia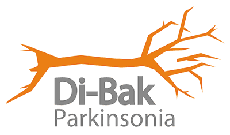 BHA is the first company in Australia to commercialise a proven,  naturally-occurring bioherbicide (Di-Bak Parkinsonia) for the control of  Parkinsonia aculeata, a Weed of National Significance (WoNS).
 Di-Bak Parkinsonia
works by inducing dieback, a disease of trees and shrubs characterized by death of the young shoots, which spreads to the larger branches. Dieback is naturally caused by injury to the roots, climatic conditions or attack by bacteria or fungi
has been developed in Australia for unique Australian conditions. It is environmentally-sound, safe to handle, non-toxic and harmless to native vegetation, animals, and humans.
it consists of three pathogenic fungal isolates that induce the dieback disorder in Parkinsonia trees, triggering a long term epidemic which weakens the tree population and reduces seedling rates.
BHA is commercialising 8 years of research on Di-Bak Parkinsonia undertaken by the University of Queensland and is currently undertaking trials on other bioherbicide products targeting some of Australia's other greatest weed threats.
Click on the links below for fact sheets containing further information.
See Di-Bak Parkinsonia in action
Parkinsonia – compare the treatments
The advantages of Di-Bak Parkinsonia
Inexpensive to apply

Controls trees and seedlings

Will spread through the Parkinsonia population

Can be used along waterways and where chemical/mechanical control is not suitable

Ease of application (just need a jar of capsules, a drill and plugs)

Year-round application (can be done in downtime)

Significant long term cost savings

Can be used as a stand-alone treatment or integrated with other weed management controls